Fiberglass running cable rod. It's provided with starting spinner with pulling eyelet.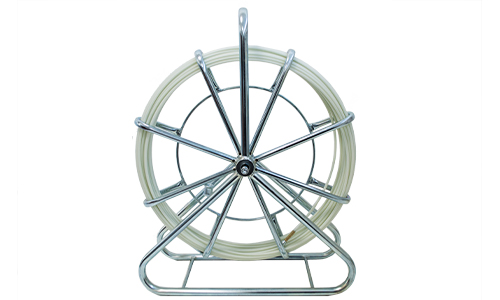 It comes with starting/ending M5 threaded ends, it's spooled on a vertical galvanised steel cage with reel.
Available in different diameters (ø 6 mm; 7.5 mm; 9 mm and 11 mm) and in different lengths (from 50 meters to 300 meters).
Ask information on this product: