UN1CO mobile is a smart tray where you can fix splicing machine, cleaver and all the tools you need for FTTH applications.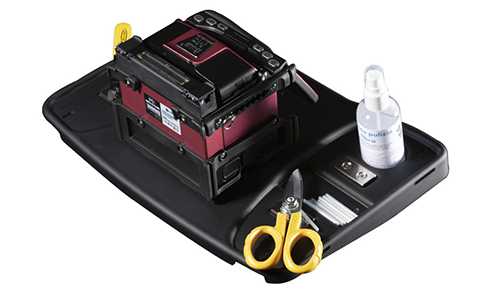 Un1co mobile is a light and compact: You can wear it over the shoulder or, thanks to its accessories, fix to the ladder, pole or as an autonomous work surface, with its special tripod.
This product is designed to avoid accidental drops of the optical equipment during in-the-field operations: each equipment can be tied with pins, double-sided stretches or by the four magnets on the table.
Download Datasheet Back Visit the website
Ask information on this product: