Adatto ad applicazioni Fiber to the Home, questo Ripartitore Ottico di Edificio da 16 fibre ottiche ha un sistema ottimizzato per la dipersione delle fibre, nonchè la possibilità di parcheggiare 12 connettori al suo interno, pur mantenendo le dimensioni ridotte.
Inoltre può essere utilizzato nell'architettura di rete di Flash Fiber, in quanto risponde alla specifica TIM 983.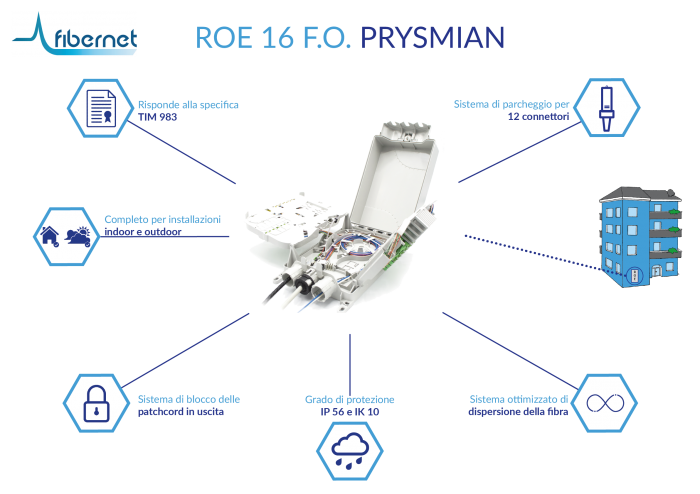 Vuoi saperne di più?
Richiedici una campionatura per testare sul campo questo nuovo prodotto.