Universal Splice On Connector specially developed by Fibernet to be compatible with most of the arc fusion splicers available on the market.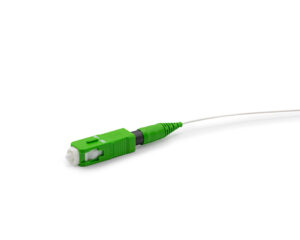 SOC connectors (Splice-on Connector) allow the realization of optical termination without the use of pigtails.
The SOC designed by Fibernet has been developed to offer the operator a high quality product that is also easy to assemble in-the-field.
In addition to the connector, Fibernet has designed a special holder, suitable for installation on different splicers, precisely in order to ease the connectorization tasks.
The ferrule, pre-polished in the factory, meets all the geometric and optical requirements of the international standards and regulations in force.
To the zirconia ferrule, with APC finish at 8 °, an SM G.657A optical fiber is ready, ready for fusion splicing operations with the 900 μm cable.
Ask information on this product: