Lightwave planar log splitter with low insertion loss. Evenly divides the optical signal from 1 to 8 outputs.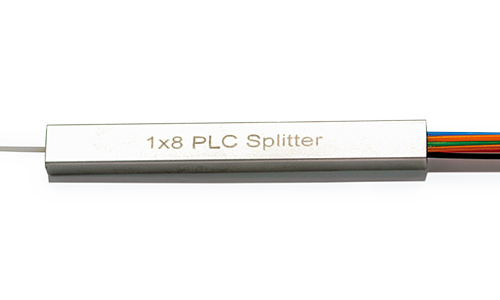 These optical branchers are used within the Flashfiber network in non-connectorized 250 micron cables.
The input and output cables, of equal length, are positioned on opposite sides of the splitter body, made of metal material and with compact dimensions.
The product complies with TIM 905 regulation.
Ask information on this product: