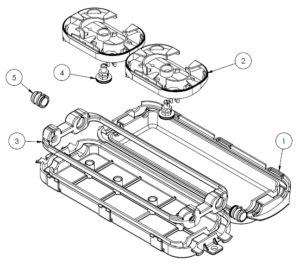 Vertical wiring inside buildings is not always possible: in older buildings, or in particular constructions, the pre-existing conditions make it difficult to lay and branch the fibers, which are necessary to carry the signals into the housing units.
In order to remedy this problem and in compliance with the technical regulations drawn up by the infrastructure operators, Fibernet has engineered and manufactured products which, in a way that is homologous to products for indoor vertical wiring, allow the branching operations of optical fibers also in the outdoor environment , in facade installation applications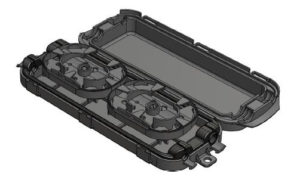 2 apartments junction box

This product allows to join the fibers extracted from the external multifibre cable (12 or 24 fibers) with the single fiber branch cables, towards the end users.
The box has been designed so that it can be installed directly on the minibreakout, and then fixed with cable ties, or tied to the wall. It houses two separate junction cards, with a fiber management system designed to respect the minimum curvature provided for insensitive bend fibers. The minimum protection from atmospheric agents is IP55 and the seal is guaranteed by seals suitable for the protection of cable entries and exits, of different diameters.
Facade tapping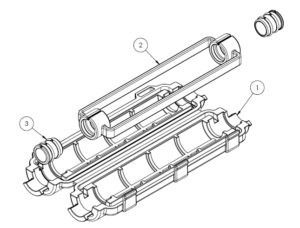 It is a longitudinal hood, whose purpose is to close the window made on the outdoor minibreakout cable to carry out the tapping and extraction of the fiber during the installation of the 2 IU junction box. and is positioned downstream of the same. In addition, it has been designed to be self-supporting on the cable, without the need to fix it to the wall.
Ask information on this product: